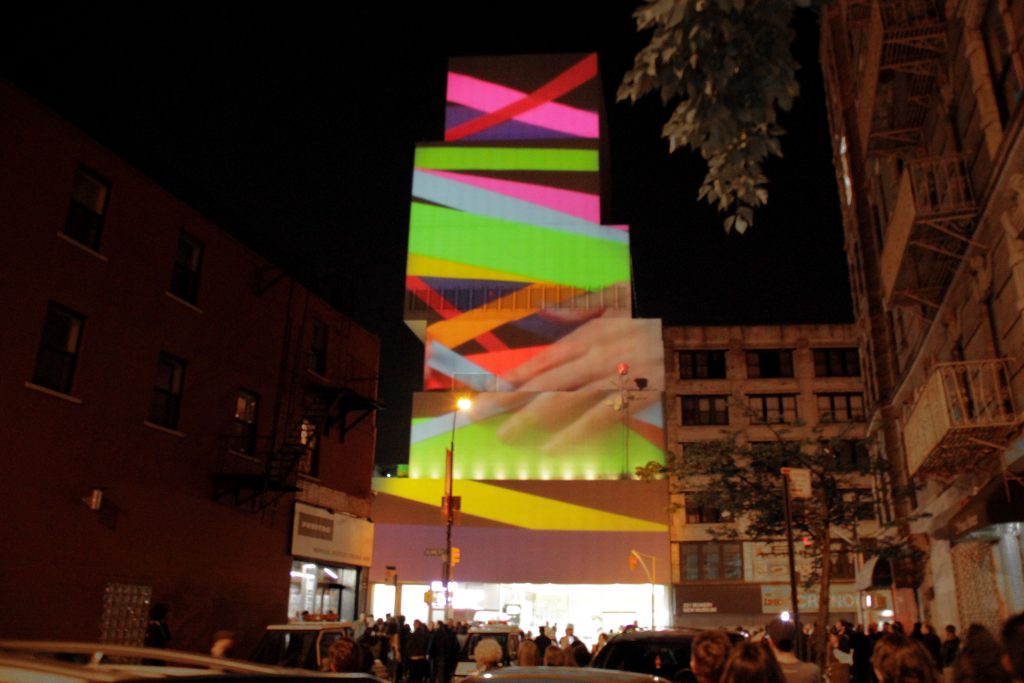 Mixed Tape New York, NY, 2011
"Let us make cake" was a collaborative projection created by Nuit Blanch New York for the façade of the New Museum during the Festival of Ideas For The New City. We were asked to design one of the projections. Rather than create a completely digital video we worked with Nuit Blanche to produce a piece that was more analog.
We decided to "light up" the museum by covering the façade with brightly-colored tape. We produced a scale model of the museum, painted it black, and then filmed it from the viewing angle of a pedestrian.
The tape literally illuminates the façade with strips of color. We purposely kept the shots with hands in front of the tape to add a strange human scale to the piece and the idea that there is a larger "set of hands" controlling the appearance of the museum, alluding to the bureaucratic and protocol-driven nature of contemporary museums. Inverting and streamlining protocols, rather than totally discarding them, can make the museum more transparent and vibrant. We sought to take advantage of the commodification of the museum rather than criticize it.