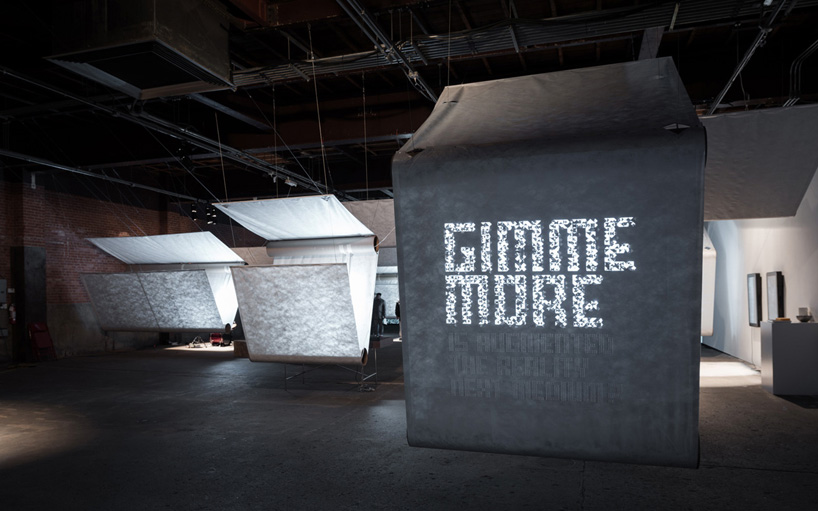 Gimme More New York, NY 2013
We designed the exhibition for Gimme More at the Eyebeam in Chelsea, which showcased 7 installations created by Swiss design EPFL+ECAL Lab. The work is quite exciting and magical, so we decided to keep the overall exhibition design simple. We thought of immersing the projects in a fog or mist so they are revealed as you move through the space. From far away a viewer only catches glimpses of the work through the light they emit and people interacting with them. But as one moves closer and around the temporary barriers, the projects reveal themselves. We produced the minimal amount of walls to define the work, while still keeping the space open. These walls were made of hanging sheets of Tyvek that were wrapped around suspended cardboard tubes to give the divisions volume. The Tyvek was back lit to reveal its cloud-like texture.
We also worked with Pentagram who designed the overall identity for the exhibition. The fibrous texture of the Tyvek and the exhibition signage comes together through custom-designed light fixtures within each Tyvek and cardboard hanging wall. These light fixtures back light the signage and accentuate the material texture to create a glowing field of hanging walls within the industrial space.