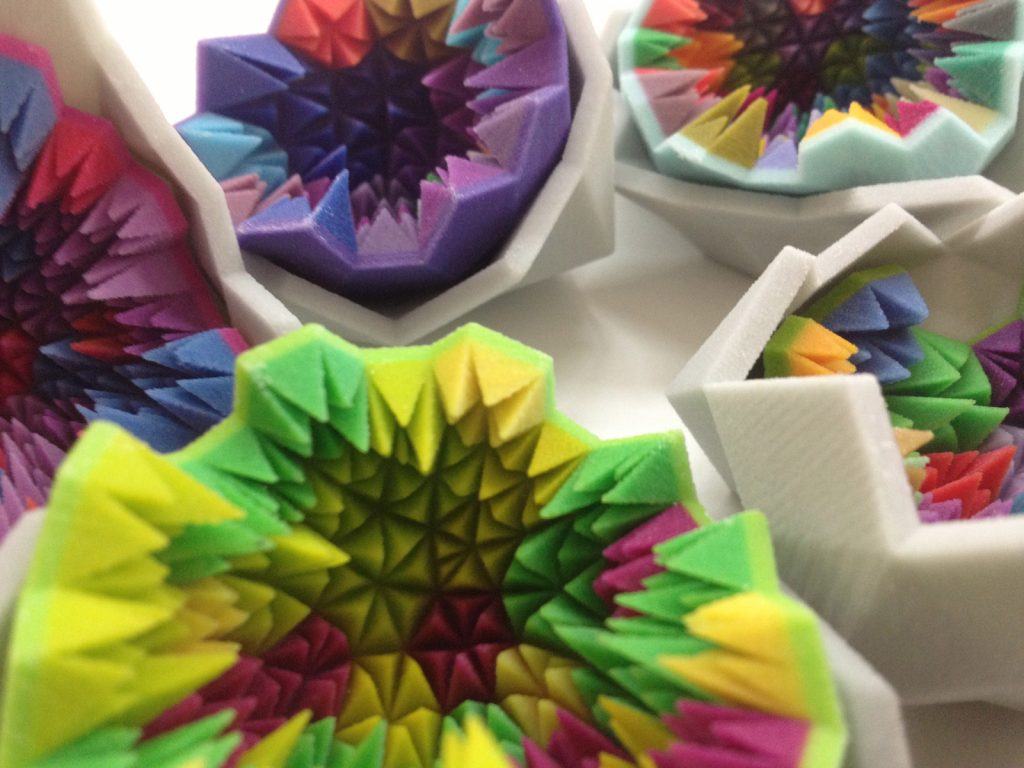 Crystallized New York, NY 2013
We were asked by Vice Media and The Creators Project to design a real time three-dimensional data visualization for Facebook. As the project developed we extended it to allow users to 3d print a visualization of their individual profile.
Our design shows how a Facebook users timeline, likes and friends grow over time. We wanted the object to be simple and fun, thinking in line with the famous pet rocks of the 1970s. The best part of pet rocks were that each one was unique, like each user's network of friends. In the visualization, the outside shell is made of points representing individual friends selected by the user, and the position of these points is based on mutual friends. The interior is made of crystals that represent the likes of each of the users friends. The visualization can be "opened" to view the interior much like a geode. Over time the inside will become more complex as users and their friends increase their activity on Facebook.
We were invited along with Sticky Monster Lab (Korea) and Sosolimited (Boston) to create visualizations. The project is extremely unique as it takes data in real time from Facebook and creates an interactive 3d visualization that can then be 3d printed. It is one of the first times this pipeline has been implemented and allows users to become creators alongside the artists.